Anna E. Molosky
Product Management & Monetization Executive
Anna E. Molosky has a proven track record of successfully driving digital transformations and growing revenue by creating and executing long-term strategic visions and overseeing the end-to-end commercialization of product portfolios. With over 13 years of experience, she is an unparalleled cross-functional strategic product management and growth leader who uncovers lucrative new market opportunities and monetizes unmet customer needs by leveraging cutting-edge technologies including Artificial Intelligence (AI), Machine Learning (ML), and Generative Algorithms. Ms. Molosky is a results-driven and forward-thinking senior leader with extensive experience building credibility with globally dispersed teams—across the United States, United Kingdom, Germany, Japan, China, Singapore, India, Egypt, Brazil, and Israel—to efficiently achieve substantive organization-wide goals.
Currently at Amazon Web Services, Ms. Molosky has thus far driven significant recurring revenue growth, surpassing $520mm by building and monetizing new digital product suites. Simultaneously, she manages high-profile government contracts with a total value of over $55Bn, and growing. Throughout Ms. Molosky's storied career, she has consistently leveraged her global professional network to build high-performance multinational teams. A superior written and verbal communicator, Ms. Molosky effortlessly secures C-suite buy-in and funding for her innovative solutions. Her inclusive, hands-on leadership inspires and motivates her teams to deliver hyperscale digital initiatives ahead of schedule and under budget. She has a proven record of turning product vision into profit and building scalable digital solutions for the most complex organizational challenges in high-visibility roles and fast-paced environments.

SELECTED CLIENT RELATIONSHIPS
In annual revenue growth for AWS as a result of Ms. Molosky's identification and optimization of pricing methodologies and digital tools.
Strategic Business Creation & Expansion
In revenue generated in 3 years from Goldman Sachs' Premium Proprietary Data and Time Series Analytics business Ms. Molosky founded and grew.
Paid customer retention for Two Sigma's Venn Platform in the first year after the launch of Ms. Molosky's innovative, AI-assisted pricing model.
In additional annualized revenue generated as a direct result of Ms. Molosky's digitization and integration of Goldman Sachs' Equity Basket Trading business onto the Marquee Platform.
Reduction in go-to-market time for AWS' new features and services Ms. Molosky drove by securing executive funding for and building a cross-functional global team of 30 to implement an end-to-end pricing experience solution.
User Acquisition & Conversion
Expansion of the Goldman Sachs Marquee Platform's user base as a result of Ms. Molosky's identification of a lucrative new customer segment and subsequent agile development of the Credit Portfolio Management Suite.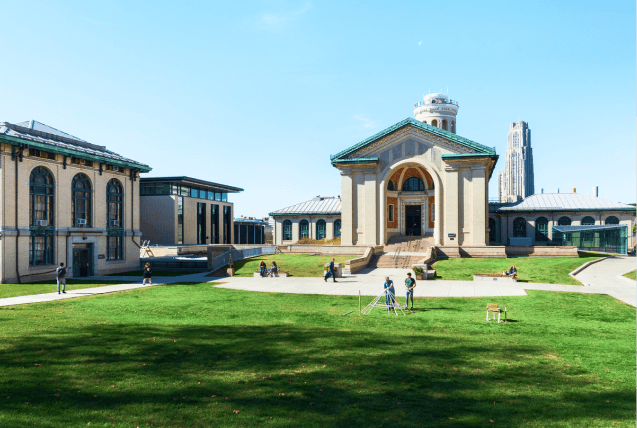 Bachelor of Science
Information Systems + Human Computer Interaction
U.S. News and World Report
#1 Information Systems Program Worldwide
#1 Quantitative Analysis Program Worldwide
Executive Management
Revenue Generation and Growth
Business Strategy & Expansion
Cross-functional Team Building
Global P&L Optimization
Product Portfolio Management
Return on Investment (ROI) Maximization
Data-Driven Decision Making
Go-to-Market (GTM) Strategy
Digital Product Leadership
Multinational Team Leadership
Pricing Strategy
Organizational Change Management
Product Innovation & Development
New Market Identification & Analysis
Business Process Design
Strategic Planning
Continuous Process Improvement
Customer Relationship Management (CRM)
Stakeholder Management
Product Roadmapping
Market Research & Insights
Competitive Analysis
Financial Trend Forecasting
Technical Leadership
Artificial Intelligence
Machine Learning
Cloud Computing
End-to-End Software Lifecycle Management
Application Programming Interfaces (APIs)
Generative Algorithms
Big Data Analytics
Enterprise Applications
End-to-End Software Lifecycle Management
Agile Methodologies
Key Performance Indicators (KPIs)
Metrics & Analytics
Digital Transformation
Virtualization
User Study Design
User Behavior Analysis
Continuous Integration/Deployment
Digital Workflow Automation
Transforming Digital Product Strategy to Drive Free-to-Paid Conversion
At Venn by Two Sigma Investments, I led product strategy and monetization and uncovered a crucial challenge: none of the Platform's users had converted to paying customers. Lacking data on which Venn features would incentivize users to become paying customers, I integrated a powerful conversational AI tool—Intercom—with the advanced user behavior tracking system Amplitude and used Salesforce to gather and aggregate critical customer data.
In under a week, I designed and implemented an agile system that collected feature usage data on a per-user basis to uncover high-value features customers would pay for. Using insights gathered from the system, I discovered that 80% of free-tier users leveraged Venn to download Two Sigma's proprietary factor analysis portfolio reports for their individually created portfolios.
Working with the Sales team, I developed a new pricing model that included putting engagement-driving existing features behind a paywall and granting early access to new premium features only to customers who signed up for at least a quarter-long pre-paid subscription.
Results
Launched two weeks before the end of the month to create a sense of urgency, my new pricing model resulted in 30% of all Venn users converting to the premium paid version in just two weeks. Over the next six months, Venn acquired 800 new users, and the free-to-paid conversion ratio rose from 0% to 55%, with 95% paid customer retention. I drove significant growth and profits for Venn through my innovative approach by leveraging AI to uncover valuable customer insights.
I joined the Marquee Investment Platform team at Goldman Sachs and quickly discovered a significant user engagement issue. Less than 8% of external clients had logged on during the prior six months, hindering Marquee's transformation into a revenue-generating line of business. Through my research, I identified the opportunity to engage Goldman's equity-focused hedge fund trading clients by externalizing Goldman's portfolio analytics technologies.
To increase initial client engagement, I proposed offering our software for free, with the Equity Sales team onboarding clients to Marquee. To provide visibility into our business' progress, I established the amount of trading flow through the Marquee Platform as our main KPI. Over two years, I developed over 40 client relationships and—based on their feedback—prioritized building the most crucial parts of the system first. In collaboration with Goldman's Data Science team, I introduced a first-to-market Machine Learning-powered portfolio optimization tool.
These innovations led to Marquee's first year as a revenue-generating business in 2018. There was a 2400% increase in Equity Basket trading flow to over $590MM and a 13,340% increase in external client engagement to 670 monthly active users (65% of Goldman's Sales and Trading clients). Through my innovative digital product strategy, I overcame user engagement challenges and drove significant growth for Marquee, ultimately turning it into a successful revenue-generating line of business for Goldman Sachs.